About Snow White Technologies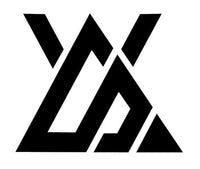 Tired of being a bench warmer?
The worst part about snowboarding is hooking up your bindings. We have the solution...
The Speed Strap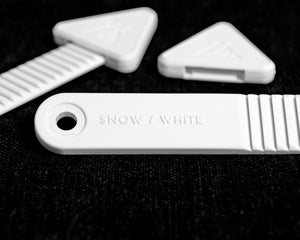 Never struggle hooking up your bindings again...
The Speed Strap is a revolutionary snowboard binding system that allows for one handed closure of your bindings. It's so easy to use you can put your board on while riding or exiting the lift. You never have get guff from your skier buddies on a pow day, sit in the cold snow or waste time on the bench again. Speed Straps come as a kit and can be added to almost any snowboard binding by removing a single screw.
How it works: The system is comprised of 3 parts; 2 End Caps, an XL Ladder Strap, and The MagneCatch system.
On Lift: The End Caps separately and permanently connect the toe and ankle strap which reduces your strap count to 2 vs the typical 4 strap binding. This allows you to have an open footbed to put your bindings on while riding or exiting the lift.
On the run: The XL Ladder Strap allows the ankle strap to lay in front of the toe strap this feature allows you to put your boot in your binding instead of the stomp pad when exiting the lift. This is inherently safer because stomp pads can have snow or ice caked on them. Having your boot in the binding is how a board was designed to be ridden.
The End Cap
XL Ladder Strap with End Cap
End Cap on toe strap
End Cap on XL Ladder Strap
Speed Strap ENGAGED: Speed Straps work with all binding systems
Testimonials
I was finally afforded the chance to test out my strap yesterday at Big Snow in NJ. What an unbelievable difference! I didn't have to sit down once all day. This is far and above the best money I have invested into the sport. Thank you 

Corey-Jason S.